Beverly Brinn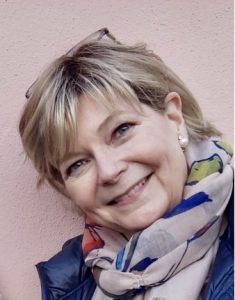 Name:  Beverly Alexander Brinn
Geographical Location: Home base is North Carolina
Contact info: bevbalance@yahoo.com
Website: under development

Social Media Presence: Bless All Life Council Vimeo

Bio: Beverly Brinn,  aka Bevbalance. Beverly is a Multi-Dimensional Healer, Spiritual Advisor & Facilitator. Being an avid seeker & traveler, she has had Initiations on five continents, which expanded her Consciousness & abilities. For 33 years, Bev enjoyed working in Germany & Japan supporting children & adults to learn tools to self-regulate and to re-connect with their High Selves, Gaia, & beyond. 
As co-founder of the " Bless All Life" Council, she facilitates meetings with powerful Light-workers to focus on issues & areas in need and to restore the Divine Blueprint for systems and the planet.
Gifted with Divine Guidance, laser insight, and clairscentience, Beverly assists clearing, cord-cutting,  & balancing individual, group fields & locations and re-harmonizing them. Beverly is available for individual sessions, group Play-shops or as a conference moderator. For more information, please contact Bevbalance@yahoo.com.
Mikaelah Cordeo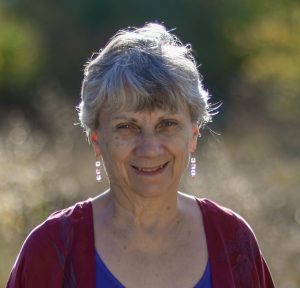 Name: Mikaelah Cordeo

Geographical Location: Mesa, Arizona, USA

Website:  https://www.mikaelahcordeo.com, and https://www.YourDivineMastery.com

Publications: "Live in Love – A Life Handbook for the New Golden Age, Gift of the Leprechaun's", and "Peace, Love and Healing – New Teachings from Jesus".  Link to talk about the books http://mikaelahcordeo.com/my-products/
 Products/Services: Heart of the Goddess Aromatherapy available wholesale and retail , link to the video intro at http://mikaelahcordeo.com/my-products/

Mikaelah's Bio:  Mikaelah Cordeo, Ph.D. is a spiritual author, personal and planetary energy healer, teacher, mystic and Messenger for the Ascended Hosts of Light. She has been a devotee of Mother Mary and Jesus since childhood and worked directly with the Ascended Masters since 1986 when she began intensive training under their personal direction. Awakening to her own spiritual gifts, she now embodies her God/Goddess Self, offers Star Nation Light Body Activations and  Initiation/Ascension assistance to those who are ready.
Name:  Janet Doerr

Geographical Location (general): Lives in Oregon and supports clients globally

Contact info (optional): info@theintuitivenutritionista.com

Website: https://www.theintuitivenutritionista.com

Social Media Presence:
Bio: Janet Doerr is a Medical Intuitive and Energy Healer.   Janet uses her well-developed multidimensional gifts of perception to clear and shift energies both for individuals and the collective.
As part of Bless All Life Council, Janet tracks energetic issues arising in the Collective and brings forth energies to clear distortions and rebalance and harmonize the planetary field.

Marco Fassetta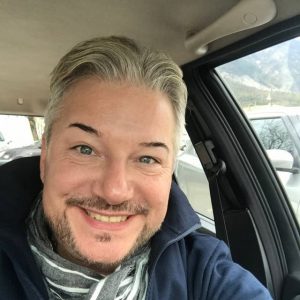 Name: Marco Fassetta

Geographical Location (general): Italy

Contact info:
Social Media Presence:
Bio (up to 444 words): Marco Fassetta is open & available to bring forth all positive Energies. With strong European parentage, his orientation to life was diverse. At 22, he returned to his European roots in international banking. Despite this linear profession, Marco has chosen to develop his many facets, including his keen interest in the Elemental & Magickal Realms. He is aware of & flows the Divine Guidance of his Ancestors. He has a gift for bringing levity & Joy, especially when dancing in the kitchen - a family tradition!
Name: Emmaray Kumara - The Nature Whisperer

Geographical Location (general): Western U.S.A.

Contact info: thenaturewhispererer@protonmail.com
Websites:  https://www.thenaturewhisperer.com, https://kathrynshantiariel.com/

Social Media Presence: Mighty Networks: (under construction); Linked In: https://www.linkedin.com/in/thenaturewhisperer/

Publications: book: Holistic Emergency Care & Trauma Recovery for Animals (first edition). 2nd edition: Holistic Wellness Resource Guide for Animals (available soon)

Products/Services/Programs:  Programs and Projects underway: https://www.thenaturewhisperer.com

Emmaray's Bio: I AM that I AM … in Divine Love I greet you.  My Spirit name is Emmaray Kumara gifted to me by the Kumara family of Venus as I am here in Divine Service to Gaia and all Life upon her.  I am also referred to as The Nature Whisperer due to my deep connection with the realms of Creation defined as Mother Nature and the Nature Spirits.

Name: Rebecca Lusted

Geographical Location (general): Lancing, UK
Contact info:  mobile: 07714 459337, email: rebeccalusted@protonmail.com
Social Media Presence: Telegram
Products/Services:
Bio: I believe I have come into this lifetime as a natural healer and empath with strong intuitive instincts and emotional intelligence.  I choose to plan each day as one of discovery and commitment giving it my full attention. This has become a learned experience for me after many wilderness years as a child and young adult. In essence, my journey has always been about looking deeper and understanding my experience to facilitate more conscious growth.
Name: Jane Lloyd

Geographical Location (general): Near Manchester UK
Social Media Presence: Facebook
Products/Services: Reiki, Reflexology, Indian Head Massage. I am on the Association of Reflexology register  https://www.aor.org
Bio: I live in the UK. I am currently working in the Health Services. I spend my spare time out in the nature and animal kingdoms and working with the natural energies. My intention is to eventually retire from my main employment and offer a service for healing energies with the people and the animals. I will start a website later.
Justyna Maternicka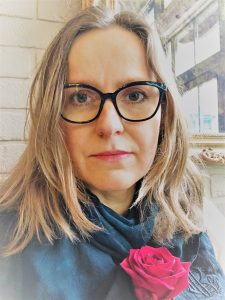 Name: Justyna Maternicka
Geographical Location (general): Poland
Contact info: justyna.maternicka@gmail.com
Website: None currently
Social Media Presence: Facebook
Publications: None currently
Products/Services: None currently
Bio:  With my feet on the ground and my head high in the sky, I have been experiencing my embodiment. Anchored through the solid profession of a civil engineer, I have been expressing my calling to establish connections by building new 'high-ways', while holding Lavender Rose energy. In the Sisterhood of the Rose tradition this energy represents the transition from the Pink to the Blue. While Pink Rose is the energy of a teacher traveling from one place to another, Blue Rose speaks of a mystic contacting higher realms and bringing vital new teachings from there.
Mary McChrist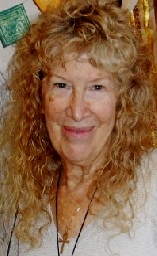 Name: Mary Clarice McChrist

Geographical Location (general): Region of Mount Shasta, California, U.S.A.

Contact info (optional): email: marymcchrist33@gmail.com  phone:

Website:  https://www.newworldteachings.com/

Social Media Presence:
Products/Services (or links to same): http://maryclaricemcchrist.com/books_and_products.html

Bio (up to 444 words): Sylvia Clarice McChrist was born on Christmas Day.in Los Angeles, CA the night the Maji walked the streets. Her work is the synthesis of the East and West - of Lord Gautama Buddha, Lord Jesus the Cosmic Christ, Mary Magdalene and the Holy Mother. She has worked with Lord Maitreya very closely as The Maitreya Ram and Mary Buddha.
♥ Click here to Read MaryMa's complete bio
Name: Crystal Randhir Priya  Kaur

Geographical Location (general): Staten Island New York
Contact info (optional): email: csoultherapy@gmail.com phone: 1- 917-392-5070

Website: https://www.crystalsoultherapy.com

Social Media Presence: Facebook:  Crystal Randhir Priya  Instagram: Crystalrpriya

Products/Services: see website

Bio : Crystal Randhir Priya is Psychic Intuitive,Integrative life & Vibrational Alignment Coach , Ancient Egyptian Soul's Destiny Decoder, Arc. Haniel Channel, an Akashic Records Reader & Corrector... Certified Master in multiple healing modalities, such as clinical & Therapeutical Hypnosis, Vibrational  Sound Therapy Reiki ,Jin Shin Juitsu, Polarity, Kundalini yoga ,and many more.
Francine Ryan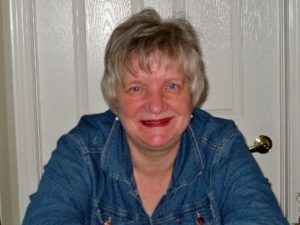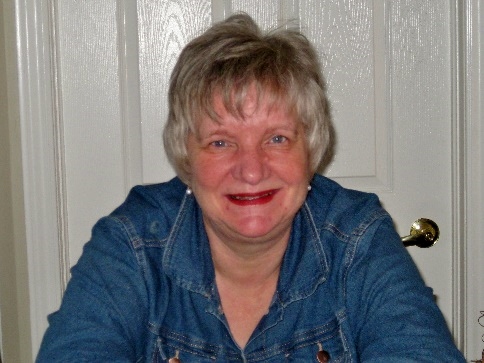 Name: Francine Ryan

Geographical Location (general): Ottawa, Ontario Canada

Contact info: franryan@magma.caor 613-248-1288

Products/Services:
Bio: Thirty five years ago, while working as a library technician, Francine Ryan hold her vision to help people seeking the truth within themselves which lead her to study the body mind spirit connection over the years and became a practitioner in the holistic health and wellness field. She brings her gifts of clairvoyance, clairaudience and clairsentience to gain insights on what is in her clients' highest alignment.
Through the years, Francine, has  received certification as a Bowen therapy practitioner, certified in Aromatherapy massage, certified Polarity therapist, certified with the Inner Focus School Directed Advanced Energy Healing, she has become a "Sound Whisperer" using the sacred power of sound, certified as an Extra Ocular Vision practitioner with Noe Esperon. 
Ray Savage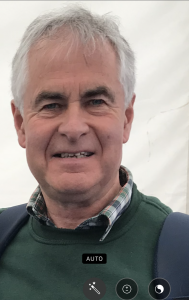 Name: Ray Savage

Geographical Location (general): United Kingdom

Contact info:

Social Media Presence: Telegram

Products/Services:
Bio: Ray was brought up on a smallholding on the South Downs Sussex England, for his early years, living off-grid in a small caravan and shed.  
As he grew, Ray developed an avid interest in the evolution of human consciousness leading him to search for spiritual knowledge and training.  This led him to attending the New Story Summit' Inspiring Pathways for our Planetary Future at Findhorn (the oldest Intentional Spiritual/Eco Community in Scotland) as a speaker and participant.
In 1966, he joined the British Police and was involved in conventional policing, intelligence, counter terrorism, and running a cadet training program. He has established many initiatives including The Emergency Group, and is a founder member of the First Response team.
Intz Walker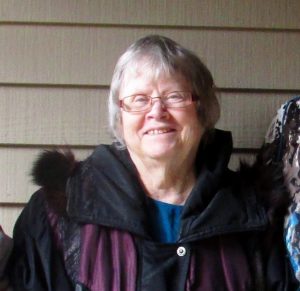 Name:  Intz Walker

Geographical Location (general): Lincoln City, Oregon

Social Media Presence: Bless All Life Council
Services: Feedback coach for writers & authors
Bio: Intz has a Master of Arts in Transpersonal Psychology.  She has spent most of her life as a counselor, teacher and librarian working with and supporting teenagers in discovering their direction and path for their lives. At this time of her life she is enjoying assisting adults in honoring their life journey and purpose, using her incredible skills as a listener and ability to guide people in the best next steps of their lives.
Before losing her eyesight Intz was an active editor for an array of book types including metaphysical, poetry & fiction.  She now also provides audible feedback as a consultant for writers and authors.