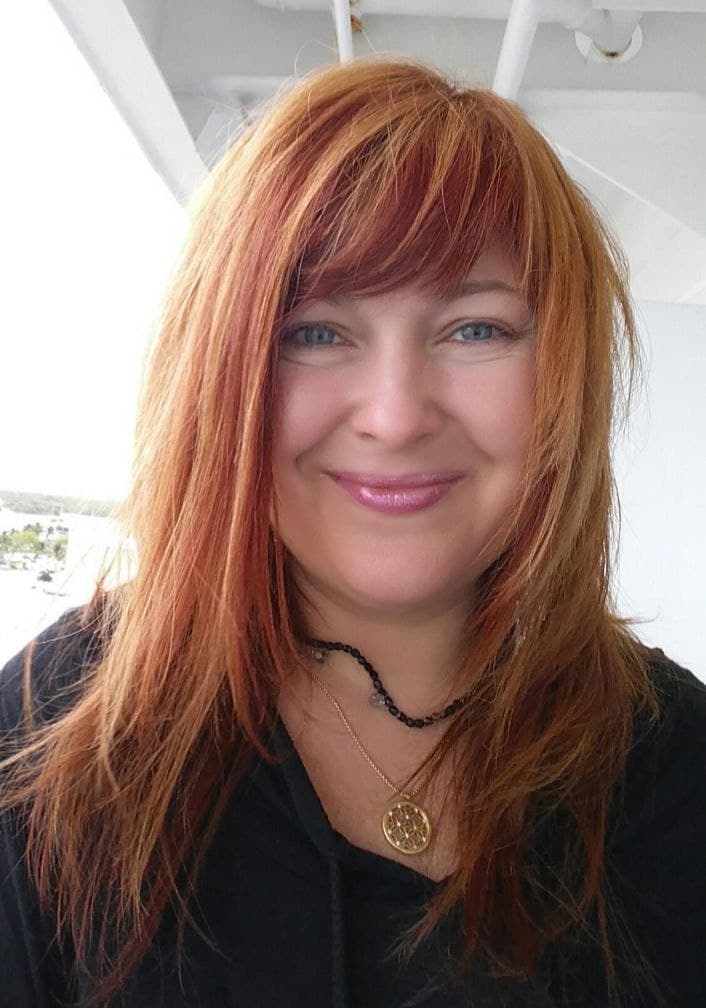 Crystal Randhir Priya Kaur:
As a Star Seed, she came on Earth as a Blue Print Designer of jOy, HAPPINESS,and well-being for
all.
Crystal is an ambassador for the remembrance of the Wisdom & the p
hilosophy of the Lemurian Age, Kingdom of Atlantis ,the Law of One,and the Shamanic Sacred Feminine.
17 years ago Crystal Randhir Priya was blessedly granted a Sacred  Knowledge of Transformative Ancient Egyptian Destiny Soul de-Coding. Now she's is helping people to recognize and find their True Selves, discover their Soul purpose, and really leave it by realigning with their Human Purpose, reclaim their sovereignty, enthusiasm, raise their vibrations, and create healthy boundaries.
Crystal is also a great artist ,she draws for private homes and businesses, and charges with Healing Energy her murals, paintings & candles, pocket symbols & talismans, personal crystals ,jewelry, arrangements, She creates personal amulets and crystal Grids for different life situations. With the help of Aurameter, Himalayan Singing Bowls, Tuning forks and drums Randhir Priya conducts weekly Kundalini Yoga Healing Group Sessions & Primordial Sound meditations, Hypnosis & Past Life workshops, Reiki Circles, and bringing Healing retreats and Workshops yearly at the Paradise Mexican Hot Springs.
Crystal Randhir Priya offers her private and group UNFORGETTABLE & LIFE CHANGING sessions to a thousands of people all over the World via Zoom,Skype,What's up, Face Time, Viber, Facebook or regular phone.  To find out more or make an appointment visit her website: https://www.crystalsoultherapy.com