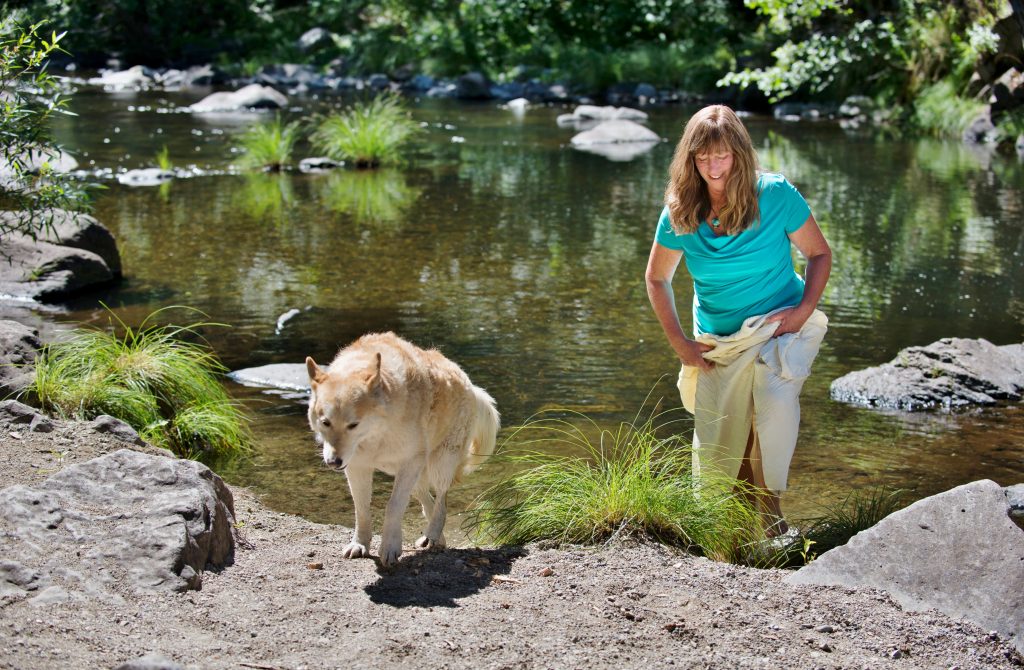 Emmaray Kumara ~ The Nature Whisperer -  Legally my name is Kathryn Shanti Ariel which was the choice of names that I embraced upon my arrival on Earth as a walk-in in 2003, relieving Robin (Shanti) to leave this body and continue her soul's journey in Shambala.   As a walk-in, the primary piece of Shanti's responsibility that I inherited is the anchoring the Paradise or Eden codes for Gaia.
My primary Divine Service is as a multidimensional bridge between the Celestial Realms of Light of our Multiverse; the Divine Realms of Magic; the Elementals; the multidimensional realms & kingdoms of Nature on Gaia, with humanity/the I AM Race, especially those who are awakening to their True Nature. I am multidimensionally conscious, meaning that I am aware of my life expression and activities on many dimensions all at the same time.
Currently, I am serving on the Interdimensional Council of Unity, assisting in the creation and correction of the Divine Plans for the Milky Way Galaxy. This primarily consists of identifying anomalies and timelines that are not serving the highest outcome and overseeing there collapse and replacement. My being in a human body is important to this process as I give voice to the songs and commands that are necessary from the place that the changes are required (Earth).
My primary gifts and services through my human expression include:
Being a communication bridge between the realms & assisting other humans to raise their (your) frequencies to allow for a direct communication and conscious cocreation between you and the other realms of Light/Love/Life to occur.

Exemplifying and teaching the process of choosing the High Road of Creation and redreaming what has passed into Divine Love to allow the path forward to be one of greater Joy and Grace.

My great Joy is as a magical scribe and photographer where is anchor multidimensional energies for others to see, feel, and enjoy in tangible ways.

Sharing my knowledge as a healer and holistic life coach.

I am also a Spiritual Advocate, assisting those who are ready to more easily and joyfully embody their GodSelf, I AM Presence and Sovereignty; to be the God that they truly are walking and Co-creating on Earth in a Reverence for all of Life.
∞ Namaste. Om Shanti ♥ Emmaray Kumara