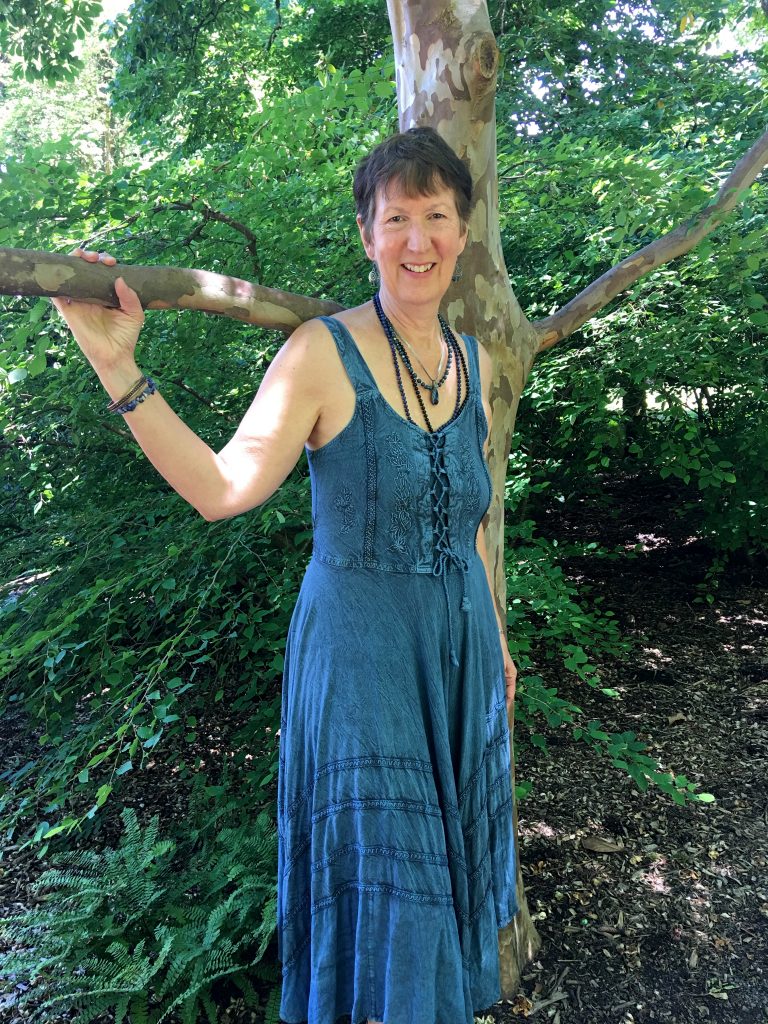 Janet Doerr, Medical Intuitive and Energy Healer - As a medical intuitive, I use my multi-dimensional gifts of perception to receive information about the root cause of my client's health issues. I am shown the underlying energies, which can include suppressed emotion and unhelpful beliefs, ancestral energies, current and past-life traumas and experiences, oaths and vows, and attached entities. I use my energy healing abilities to clear those energies, which then allow my clients to shift a health or life experience.
I was not always a medical intuitive! I had a highly successful career in corporate finance and business leadership roles that spanned twenty-five plus years.
My Soul woke me up with a health issue, as I developed severe osteoarthritis and chronic pain in both hips. I had one total hip replacement surgery at the young age of 54. I soon left corporate life and went on a Soul-directed journey of healing. In the process, I learned to meditate, and was guided step-by-step to fully heal the osteoarthritis in my second hip without medications and without surgery. I also healed my night vision, lost 35 pounds, overhauled my diet, released heavy metal toxicity and teeth sick from root canals, restored my memory, healed chronic fatigue, depression, and more.
The medical intuition and energy healing abilities I now draw on have been "remembered" in the process of my Soul awakening. I have developed and honed these abilities in many lifetimes, and my awakening has allowed me to remember these gifts.  I AM also very grateful to many other healers and master energy workers who have shared their awareness and tools with me.
I am a clear channel to Spirit and am able to hear and receive the information that is in the highest and best good of my clients.
I offer private individual medical intuition and energy healing sessions. Sessions are held remotely via a phone or internet connection. Sessions are recorded and recordings are provided.
I also offer many masterclasses and healing Mp3's, in which I share my awareness about the energetic root causes, energetic remedies, and natural supports for many aspects of health. I am working to have all of these programs available for purchase on my website.
I am regularly interviewed on global healing telesummits. I have served clients in over 23 countries.
My clients describe me as a master healer who holds a tremendous field of love and compassion that supports them in creating transformational shifts in their lives and health experiences.
It would be my honor to support you. Send me an email at info@theintutivenutritionista.com to learn more and book a session with me.