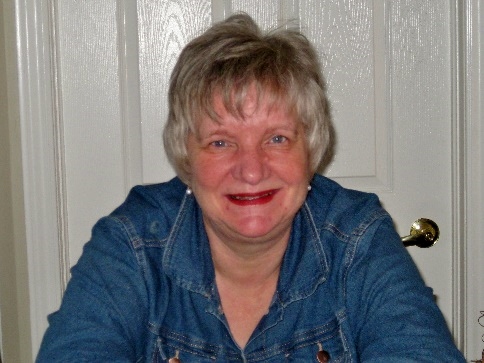 Francine Ryan Holistic Healer/Practitioner:

Thirty five years ago, while working as a library technician, Francine Ryan hold her vision to help people seeking the truth within themselves which lead her to study the body mind spirit connection over the years and became a practitioner in the holistic health and wellness field. She brings her gifts of clairvoyance, clairaudience and clairsentience to gain insights on what is in her clients' highest alignment.
Through the years, Francine, has  received certification as a Bowen therapy practitioner, certified in Aromatherapy massage, certified Polarity therapist, certified with the Inner Focus School Directed Advanced Energy Healing, she has become a "Sound Whisperer" using the sacred power of sound, certified as an Extra Ocular Vision practitioner with Noe Esperon.
Francine also has training in Reflexology, Metamorphic technique, Intensive Shamanic Studies (Shamanic Lodge of Ceremonial Medicine of Earth Medicine), Apprenticeship program - Sun Bear. Bear Tribe Medicine Society, study the ICU Program (Inspiring Children Universally), studies in Etheric body repair, psychic developments and many more. In 2015, Francine was ordained in the Order of Melchizedek. At this time she is studying CranioSacral therapy with the Upledger Institute International.
In addition, she has trained with leader such as Dr. AlixSandra Parness, INNER FOCUS Directed Advanced Energy Healing School, where she gained a deep understanding of the body's energy system and integrative healing practices.
Francine is best known as a certified Bowenwork® therapy practitioner which she graduated from the Bowen Therapy Academy of Australia (the original source for the teaching of Bowtech)
Francine's specialization is Sacred Sound Healing Transmission. As a "Sound Whisperer" which she developed her own modality taught to her by a group of Spirits coming forward as the Egyptian Elders. By allowing her connection to Spirit, it brings forth different voice tonalities called "remedy frequencies", the frequencies that will relieve and bring into balance her client's imbalance. Francine surrenders to Divine Oneness through these sacred sounds transmissions. Then a "roadmap" is uncovered to calibrate her client's physical, mental, emotional and spiritual reality. Her channelling capabilities brings forth the messages and stories from the past aims at connecting the dots for the client in order to bring forth his/her own talents. Francine recognizes that you are guided to her for the purpose of healing. Sound healing taps into your current experiences and past lives to help uncover the road map of your soul path.
Francine also offers Spiritual readings which provide intuitive guidance and clarity to assist you in your personal growth and empowerment.
Sessions are offered in English and French by Phone, Zoom or In Person.
Testimonial - "I had a private sound healing session with Francine and it was spectacular!! Love her and Love her work!!!" --Maria
"Thank you. What a powerful session. I understand so much more now about my life! We appreciate you all that you do! -- Ana
Your life is not a problem to be solved --- but a gift to be opened.❤